May 02, 2023
Moms Who Truck: Navigating Your Career in the Trucking Industry as a mom
Being a mom and a truck driver may seem like two completely different worlds, but more women are entering the trucking industry as drivers. If you're a mom considering a career in trucking, there may be some concerns holding you back. We'll take a look at some of the common concerns we've heard moms voice about becoming a truck driver and offer some helpful insight for navigating the trucking industry as moms who truck.

"Two years ago I didn't know a thing about trucks," Beth Goss, a CRST truck driver and mentor said. "Now, I enjoy driving — when I discovered I could make a good living at it, I got my CDL."

Beth said she's been having a blast ever since then.

"Even when things are frustrating, my job is so much fun. I love traveling this beautiful country — it's breathtaking."

Beth pointed out her key to success in the trucking industry is to simply enjoy the journey.
Is your mom a truck driver? Try these trucking-related gifts for Mother's Day:
For moms who truck we know that being a mom and a truck driver can be challenging, but we also know that moms are some of the hardest working people out there. If you're looking for a way to show appreciation for the truck-driving mom in your life, here are five gift ideas to consider:
Personalized Trucker Hat– A personalized trucker hat is a fun and practical gift that any mom truck driver will appreciate. You can customize the hat with her name, trucking company, or any other message you want to convey.
Insulated Travel Mug– A high-quality insulated travel mug is a must-have for any truck driver. Look for one that fits in most cup holders and keeps drinks hot or cold for hours.
Portable Massage Pillow or Chair Cover– Driving for hours on end can be tough on your back and neck. A massage pillow, or chair cover, can supply relief and help alleviate muscle soreness after long drives.
Mobile Wi-Fi Hotspot- Staying connected on the road can be a challenge, but a mobile Wi-Fi hotspot can help you stay in touch with loved ones and stay on top of work tasks.
Personalized Photo Album- Driving long hours can make it hard to stay connected with family and friends. A personalized photo album filled with pictures of loved ones is a thoughtful and meaningful gift that can help any mom truck driver feel connected to home.
Being a mom and having a career as a truck driver is possible with the right support and resources. With flexible scheduling options, comprehensive training, and a growing number of women drivers in the industry, becoming a truck-driving momma can be a rewarding and fulfilling career choice at any stage of life.
Recent Post
---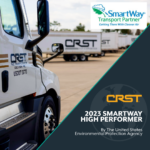 ---
---
---
---