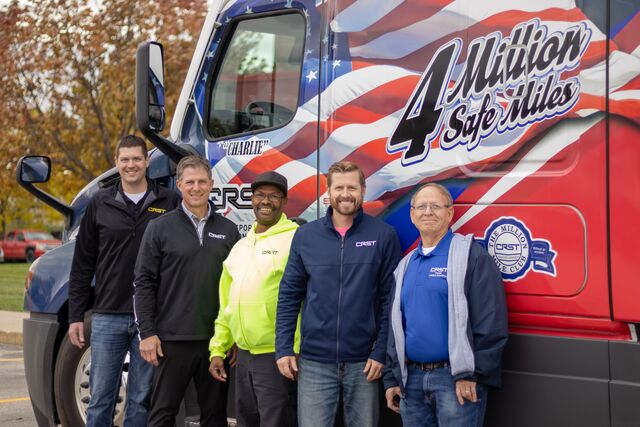 What does I AM SAFETY mean at CRST?
Safety is the core of what we do here at CRST. We look out for one another and make it home safely to the most important people (and pets) in our lives. When I AM SAFETY becomes more than words on a sign, Team CRST is operating at its best.
We're all responsible for safety at CRST.
As a responsibility of all employees at CRST, we want to hear from you any time you see a safety concern. Save the link below to report any concerns. A safety observation today can prevent an accident tomorrow. Don't dismiss a near miss.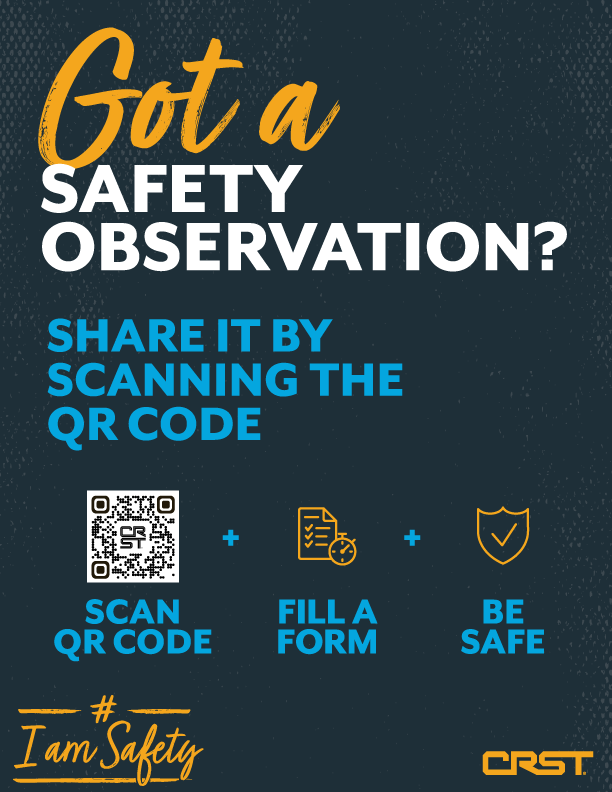 What is a safety observation?
Here are a few ideas to get started:
Review the physical conditions of yards, breakrooms, bathrooms, including customer facilities.
Consider freight handling process improvement and quality loading of trailers.
Identify processes that contribute to fatigue and distraction.
We can also celebrate safety wins.
Let us know if you see:
A person helping someone learn a new safety task, help with load security, perform a proper pre-trip, or any other safety.
Someone going above and beyond to promote our culture of safety.
Participation in community safety activities.
"Wow, that was close!"
Just because you didn't get hurt, doesn't mean it shouldn't be reported.
Reporting near misses may help prevent an incident down the road.
Tell us how you are safe via the form for a chance to have your Safety Story showcased on the CRST Safety Page or social media channels!