February 21, 2023
New to Trucking? Explore Which Trucking Career Path is Right for You
So, you've decided to become a truck driver. Congratulations! You're about to embark on a challenging and rewarding career that offers a great salary, benefits, and opportunities for growth. But with so many different truck driving career paths available at CRST, how do you decide which trucking career path is right for you? Let's explore some of the options and help you make an informed decision.
Solo Driver
If you're looking for independence and the chance to see the country, solo driving may be the best fit for you. As a solo driver, you'll be responsible for driving the truck and making deliveries on your own. This can be a great option for those who enjoy solitude and the freedom of the open road.
Team Driver
Team driving is perfect for those who enjoy working with a partner and having someone to share the driving duties with. As a team driver, you and your partner will take turns driving and sleeping, which allows you to cover more ground and make faster deliveries. Team driving is a great option for those who enjoy working closely with others and want to maximize their earning potential.
Flatbed Driver
Flatbed driving is a physically demanding career path that involves hauling large and heavy loads. If you're up for the challenge, a flatbed driver career path can be very rewarding. You'll be responsible for securing and transporting oversized loads, and you'll need to have strong physical stamina and a good sense of balance.
As one of the premier regional flatbed companies in America, CRST specializes in hauling metal products, building construction products, machinery, over-dimensional and overweight freight.
Dedicated Driver
As a dedicated driver, you'll be assigned to a specific customer or route and be responsible for making regular deliveries. This can be a great option if you prefer a more consistent routine and want to build strong, longer-lasting relationships with your customers.
CRST caters to retailers and producers looking for high-quality temperature-controlled delivery services. And with experts in the port drayage transportation field and specialized trailer equipment, we are well-equipped to serve the transportation needs of customers across the globe. CRST has the hands-on experience to engineer, implement, and operate cost-effective transportation solutions for customers across the globe.
White Glove Driver
If you're interested in a more specialized trucking career, white glove driving may be a great fit for you. As a white glove driver, you'll be responsible for handling high-value, delicate or sensitive cargo that requires special care and attention. This can be a great option if you enjoy a challenge and have a keen attention to detail.
CRST works with its drivers to create a custom driving program for each high-value freight customer as this truck driving career often requires drivers to handle valuable medical freight such as vaccinations or cancer treatments.
Owner-Operator
If you're interested in being your own boss and having more control over your schedule and earnings, becoming an owner-operator may be a great option for you. As an owner-operator, you'll own your own truck and be responsible for finding your own clients and making your own deliveries.
When deciding which trucking career path is right for you, it's important to consider your personal preferences, skills, and lifestyle. Take some time to reflect on what type of work you enjoy, how much time you're willing to spend on the road, and what kind of earning potential you're looking for. By doing so, you'll better understand what to expect from each trucking career path, allowing you to make an informed decision and find a career path that you'll stick with for the long haul.
At CRST, we offer a variety of truck driver careers and training programs that can help you succeed in the trucking industry. Whether you're a new driver or an experienced pro, we have the resources and support you need to build a successful career. So, what are you waiting for? Explore CRST's trucking career options and start your journey to success today!
Recent Post
---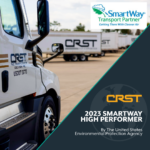 ---
---
---
---