October 26, 2021
What Trucking License Do I Need? Different Kinds of Trucking Licenses and How to Get Them
Sometimes navigating the different types of trucking licenses, and the different requirements needed in order to get them, can be confusing. And knowing which license you need and how to get it can make the process even more puzzling. That's why we're providing a quick trucking license guide to help you make sense of all of it.
CDLs, or Commercial Drivers Licenses, are the licenses required to operate large, heavy, or placarded hazardous material vehicles in the United States in commerce. There are three different classes of CDLs drivers can acquire according to driving-tests.org:
Class A CDL– This CDL is required to operate any combination of vehicles with a gross combination weight rating (GVWR) of 26,001 or more pounds, provided the towed vehicle is heavier than 10,000 pounds.
 Class B CDL– This CDL is required to operate any single vehicle that isn't hitched to a trailer (commercial trucks that have an attached cab and cargo area with a combined weight greater than 26,000 pounds, as well as trucks with a detached towed cargo vehicle that weighs less than 10,000 pounds).
Class C CDL-This CDL is required to operate a single vehicle with GVWR of less than 26,001 pounds or a vehicle towing another vehicle that weighs less than 10,000 pounds, or transports 16 or more passengers, including the driver.
More often than not, the trucking company you plan to work for will assist you in acquiring the right CDL depending on their industry and the routes you will be driving but, to help you get started, here are a few pointers to keep in mind when looking into getting your CDL:
Age requirements: The minimum age to apply for a CDL is 21. However, some states do allow drivers between the ages of 18 and 20 to apply for a single-state CDL. Keep in mind though, a single-state CDL allows the driver to only operate a commercial vehicle within the driver's state of residence (this is also referred to as intrastate driving) until the driver is 21.
How to Train for a CDL: You can go about it on your own if you choose to, there are tons of CDL training books available online. However, if you work with a commercial trucking school, it does typically make the process faster and easier. Some trucking companies help pay for this schooling and will even go as far as paying for your CDL license, too.
How to Apply for a CDL: You can apply for a CDL at a local DMV office. There are strict federal guidelines for obtaining a CDL. Each state has its own list of requirements that need to be met. You also will need to pass both a written knowledge exam and a driving skills test.
Are you ready to move forward? Talk to one of our dedicated recruiters about your options and next steps! CALL 866-271-1054.
Recent Post
---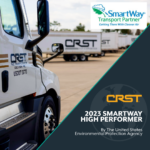 ---
---
---
---