May 01, 2019
Are Dedicated Trucking Routes Up Your Alley? Things to Know if You're Considering a Trucking Job with a Dedicated Route
What is a dedicated Trucking route?
Dedicated truck drivers haul freight for one primary customer. A day in the life of a dedicated driver's job routine would go something like this – a driver would pick up a delivery for a big box store and drop loads off at big box locations or hubs within a specific region/radius. This would be a driver's usual route, they typically take only this route — rarely having to go outside of it.
What are the benefits of driving dedicated?
Consistency in Hours and Income
Drivers are typically granted a lot of stability with dedicated trucking. The hours are consistent, which means it will be easy to know how much money will be coming in every paycheck.
Local Routes, More Home-Time
Speaking of consistent routes, it's likely your routes will stay somewhat local, which means it's possible you will be back home with your family daily.
Customer-Driver Partnership
Since dedicated drivers are often consistently working with the same customer, they're also given the privilege of building relationships with the customer they're serving, having a close relationship with a customer often leads to getting to know the people you're working with, and their schedules; leading to even more consistency in both your professional and personal life.
What experience does a dedicated truck driver need?
Like any trucking job you're going to need a CDL in order to drive with us. There are three classes of CDL license (A, B, and C). Each class allows a driver the right to handle different weights of freight. The Department of Motor Vehicles defines each class in terms of weight and limitations that may be imposed on certain vehicles.
At CRST Dedicated, we have a ton of training opportunities for amateur or student drivers.
Ready to get started? Find the job you are looking for.
Recent Post
---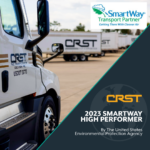 ---
---
---
---