March 28, 2023
Trucking School Isn't for Fools: 5 Reasons Why Trucking School is Worth It in the Long Haul
Are you thinking about getting into trucking? If you answered yes, what's making you hesitate? If you're considering a trucking career but you're just not sure if trucking school is worth your time and effort we're here to say, trucking school is a smart, and strategic, investment in your future.
If you don't already have your CDL, you must be able to pass the exam to get started on the road. Your CDL exam will include three portions: a road test, vehicle inspection and a backing test. Trucking school isn't necessarily a requirement, however, investing in trucking school will put you ahead of the curb when it comes to competing for trucking jobs and negotiating wages.
Here are five reasons why trucking school is worth it:
You'll Gain a Strong Foundation in Trucking Knowledge
Trucking school provides you with the foundation you need to be a successful trucker. You'll learn about the rules and regulations of the road, proper safety procedures, and how to operate a commercial vehicle. This is essential knowledge that you'll use every day on the job. Not only will it make you a safer driver, but it will also help you to avoid costly mistakes and fines.
You'll Get Hands-On Experience
Trucking school supplies hands-on experience, which is invaluable. You can study all day and learn all the trucking terminology you want but nothing beats getting behind the wheel to learn. You'll get behind the wheel of a big rig and practice driving in a controlled environment. This is your chance to make mistakes and learn from them before you hit the road for real. You'll also get to practice backing up, maneuvering in tight spaces, and handling a variety of driving scenarios.
You'll Be More Competitive in the Truck Driving Job Market
This will help set you apart from other aspiring truckers who don't have this training. Employers know that you have received a solid foundation in trucking knowledge and have hands-on experience, which makes you a more competitive candidate. This gives you a better chance of landing the job you want, and it could also lead to higher pay and better benefits.
You'll Save Time and Money by going to trucking school
You'll get your training done quickly, and you'll be able to hit the road as a professional trucker sooner. This also means that you'll start earning money sooner, which is a huge advantage. And, because you'll have received the necessary training, you'll be less likely to make costly mistakes on the job, which can save you money in the long run.
You'll Enjoy a Rewarding Career for the Long Haul
Finally, trucking is a highly rewarding career. You'll get to travel the country, see new sights, and experience new adventures. You'll also get to be your own boss to some extent, depending on the trucking career path you choose. This can include setting your own schedule and enjoying the freedom that comes with being a trucker. And, with the shortage of truck drivers, you'll have plenty of job opportunities and can enjoy a steady income for the long haul.
In other words, trucking school is worth your time and effort. You'll get a solid foundation of trucking knowledge, hands-on experience, a competitive edge in the job market, you'll save time and money, and you'll experience a rewarding career. Don't hesitate, invest in yourself and sign up for trucking school today. You can do so in Iowa through a partnership between Kirkwood Community College and Hawkeye Community College. Your future as a successful truck driver is right around the corner.
Recent Post
---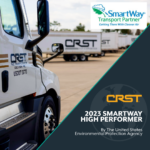 ---
---
---
---