May 16, 2023
Trucking Safety Tips: Navigating through Summertime Traffic
Howdy fellow truckers! Summer is right around the corner, and that means it's time to talk about trucking safety tips for the season.
Read More >>
April 25, 2023
Fuel Efficiency Simplified
The high fuel cost still hits drivers hard—especially in the trucking industry. Let's take a look at was to increase fuel efficiency.
Read More >>
January 13, 2023
5 Defensive Driving Tips for Rookie Truckers
Defensive driving is when someone uses driving techniques that reduce the dangers on the road despite adverse conditions or the mistakes of others.
Read More >>
Recent Post
---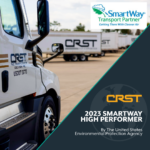 ---
---
---
---