June 13, 2023
Celebrating Dads in Trucking: 5 Ways to Celebrate your Trucker Dad This Father's Day
Father's Day is rollin' around the bend; it's time for celebrating dads by planning out how to make the big day extra special for your truck driver dad. After all, these are the folks who spend days, or sometimes weeks, on the road, to help provide us, and other loved ones, a better life.
Today, let's explore five fantastic ways to celebrate our hard-working, road-tripping trucker dads this Father's Day.
1. Personalized trucking swag:
To start off your working list of Father's Day ideas for truckers, consider a personalized gift that shows Dad just how much you appreciate his hard work on the road. How about a custom-made trucker hat or a t-shirt emblazoned with his CB handle or a funny trucking slogan? Maybe even a keychain with his rig number, or a coffee mug bearing the logo of his favorite truck stop?

Remember, it's the thought that counts, and these gifts for trucker dads will show him you've taken the time to get to know his world.
2. Road-Trip-Inspired Playlist:
Music and the open road go together like a trucker and their rig. Whip up a playlist filled with your dad's favorite tunes. Better yet, throw in some classic road-trip anthems, songs about trucking, or tracks from the era when he first hit the open road. This musical gift is sure to keep him company during those long hauls.
3. Surprise pit-stop for pop:
Plan a surprise visit when he's on the road by coordinating with his dispatcher or, if he shares his location with you, look at his location through his iPhone to see where he'll be on Father's Day.
Show up with a home-cooked meal or his favorite restaurant food, some fresh clothes, and lots of smiles. This surprise pit stop will be a break he won't forget.
4. Plan a mini vacation – or stay-cation:
Your trucker dad spends so much time on the road that a stay-at-home vacation might just be the ticket. Plan a relaxing weekend filled with his favorite at-home activities: firing up the grill, catching a ball game, going fishing, or simply lounging around the house and having a movie marathon. The aim is to give him a well-deserved break from the driver's seat.
5. Write a heartfelt letter for dear ol' dad:
In this digital age, a handwritten letter carries a lot of weight. Hand-write your feelings, appreciations, and some fond memories you share with him. Speak about how much you respect his dedication as a trucker dad.

BONUS GIFT IDEAS: Need a little more guidance when it comes to gifts for the truck driver in your life?Check out these 8 gift ideas for the trucker in your life!

There you have it! These are just a few ways to celebrate your trucker dad on Father's Day. Remember, whether it's a gift, a surprise, a thoughtful gesture, or simply spending time together, the best Father's Day celebration is one that shows your dad just how much he means to you. Here's to all the trucker dads out there — happy Father's Day!
Recent Post
---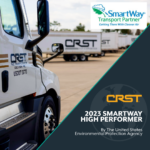 ---
---
---
---