January 21, 2019
The Next Generation of Truck Drivers: Reasons Millennials Should Consider Trucking Jobs
Like it or not, millennials have officially infiltrated the workforce. Despite this, the trucking industry hasn't begun to reap the benefits from all these new, young workers.
It's no secret there's a trucker shortage right now. A report from the American Trucking Association notes the industry needs to hire approximately 900,000 more drivers to meet rising demand. Bottom line is, the trucking industry needs more truckers.
What's interesting is, millennials are a generation known for their desire to travel — just look it up. So, it seems like a job in the trucking industry would be a great fit. Despite this, the average age of a trucker is about 55 years old. It seems like taking up a truck driving career is an opportunity being missed by the younger generation and if something doesn't change soon, the shortage will only get worse.
Here's a few reasons why trucking is a great job opportunity for millennial workers:
No More 9 to 5
Desk jobs just don't fit the bill for most millennials; they tend to prefer a more flexible work environment. Trucking allows you to have a say in the hours you work, as well as setting your own goals to reach. Truck drivers are given an independence that can be unattainable in other career paths.
Trucking Involves Traveling
Think of it this way: when you're a trucker, you're basically a freelancer getting paid to tour the country. Irregular routes could be perfect for the younger truckers who may not have as many family commitments and have a desire to journey all over the country. Not to mention these routes tend to make the drivers more money.
Reap the Benefits
Another perk when it comes to driving specifically for CRST Dedicated? Benefits. We offer health insurance, dental insurance, great pay, life insurance, guaranteed home time if you need to be home, life insurance, a 401k retirement plan and a referral program.
Not to mention, we have tons of routes available for less experienced drivers who are just starting out. Plus, the longer you stay with us, the more freedom you'll have to decide what routes you drive.
Millennials may be blamed for killing a lot of industries, but trucking isn't one of them.
Despite the lack of young truck drivers, one thing millennials are doing to help the trucking industry is buying everything online. Over the last few years, especially there's been a huge uptick in large items, such as appliances or furniture, being purchased online. This has led to an array of cargo needing to be transported from one location to another.
That's all fine and dandy, but it's time to take the next step. If you're gonna create more work for the trucking industry, it's time to consider a career in trucking. If you already are, drive CRST Dedicated. If you dedicate to us, we'll dedicate to you.
Have questions? Contact us today.
Recent Post
---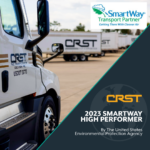 ---
---
---
---