August 30, 2022
National Truck Driver Appreciation Week is Around the Corner | 5 Ways to Thank a Trucker
August is ending and September is right around the corner. That means cooler weather, pumpkin spice everything, and football season. But there's one more upcoming event that's worth noting: National Truck Driver Appreciation Week. Let's thank a trucker!
This year, National Truck Driver Appreciation Week takes place from September 11th – September 17th. This week is meant to be a time for Americans to celebrate America's professional truck drivers for their hard work and dedication in undertaking one of our economy's most demanding and important jobs.
Every day, millions of Americans get behind the wheel and drive on America's highways. Some of them cruise to the convenience store, some head to work, and others embark on road trips, but 3.6 million are professional truck drivers. These are the hard-working professional men and women that deliver the goods that keep America moving. From the food we eat, the clothes we wear, to the life-saving medical supplies and equipment we use – professional truck drivers get things where they need to be, on time, safely, and securely.
That's why it's important we show our appreciation to truck drivers both near and far. That's why we've put together this list of 5 ways to show truckers you appreciate them during National Truck Driver Appreciation Week – or really, any time of the year.
Pay for a truck driver's meal
If you're out and about and see a truck driver about to buy their lunch, politely step in and say, 'this one's on me, I appreciate everything truck drivers do to keep America running.' If you own a restaurant pick up the tab next time a trucker strolls in and write a small thank you note on their receipt instead. If you're in a leadership position at a company that specializes in transportation and logistics pull out all the stops by buying your truckers a free meal – bonus points if you take the time to serve the meals to your truckers so you can individually thank them all for their hard work.
Give a practical gift a truck driver can use on the road
Giving a practical, useful gift toa truck driver that they can use in their daily lives speaks volumes. Buying a gift that a trucker can use on the road shows you understand the hard work that goes into their daily grind. Here are a few gift ideas to keep in mind:
Wireless Bluetooth headset
Sirius XM radio subscription
A truck mattress
A portable massage gun
Their favorite travel sized toiletries
A gift card to their most-frequented rest-stop
If you're in need of more gift inspiration check out these National Truck Driver Appreciation Week themed gifts provided by trucking.org.
Get Social, #ThankATrucker
This one's quick and easy, make a post on social media explaining how truck drivers help keep our country running and end it with a heartfelt thank you. Use The Hashtags #ThankATrucker and #NationalTruckDriverAppreciationWeek to optimize the number of truckers that will see your thank you post.
Own a business? Provide special discount for truck drivers
If you're a business owner provide truck drivers with a special discount on your goods or services. It's a simple and effective way to continuously show how much their hard work means to you. Especially since truck drivers delivering goods safely and on-time is essential to keep most businesses running.
Write a letter or send a card to a trucker you know
Go the old-fashioned route and write a letter or send a card to a trucker you know thanking them for their continuous hard work and dedication. Taking the time to hand-write a thank you will go a long way in terms of making a trucker feel appreciated.
Truck Drivers' efforts contribute greatly to our quality of life; they truly help keep America moving forward. To learn more about how essential the trucking industry is, and for more information on NTDAW 2022, please visit www.ntdaw.org.
Recent Post
---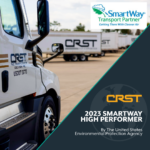 ---
---
---
---