August 01, 2023
Prepare Now for CVSA Brake Safety Week
It's that time again! CVSA Brake Safety Week will take place Aug 20-26.  
 
The focus of this year's Brake Safety Week is on the condition of the brake lining and pads. Vehicles found to have brake-related out-of-service violations will be placed out of service and removed from our roadways until those violations are corrected. 
Read More >>
July 11, 2023
Driving Safe: Marking CVSA Safe Driver Week and Mastering Speed Management for Truckers
We're entering the heart of the summer, and it's time to put our foot on the brakes – metaphorically, of course. This year, from July 9th – 15th, we'll be celebrating CVSA's Operation Safe Driver Week. The focus this year? Speed management.
Read More >>
Recent Post
---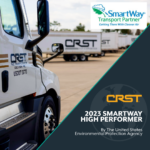 ---
---
---
---