August 17, 2017
Why CRST Dedicated?
Great Pay, Home Time, & Advancement Opportunities   
So, you ask, why drive for CRST Dedicated Services?  Whether you're new to the industry, getting back into, a seasoned or semi-seasoned driver and, "this ain't your first rodeo" –  you've got some general idea of the differences in carriers and the pros and cons to what each offers.
With that – You may be disappointed to hear the response we give – As it may or may not be what you what you typically hear from most carriers/companies/recruiters… Things like:  "A driver is not just a number here" or "we treat our drivers like family here".  
The most common and unfortunate aspect of such grandiose statements drivers hear all too often is that they although they sound honest and appealing – they generally lead to broken promises and turnover.  Bottom line: over-used statements like these are meaningless to most drivers, especially because they hear them from almost every carrier.
Certainly, it's great to put together flashy ads with eye-catching pictures of trucks and mountain scenery, but most drivers are sharp enough to see past the fancy ads and recognize a worthless opportunity for what it is.
As the saying goes, "Even if you put lipstick on a pig, it's still a pig."  At CRST Dedicated Services, we won't try to promise you perfection with a guarantee.  Why?  Because simply, there are no guarantees in trucking.  
As a new driver, both you and your family learned the lifestyle adjustments that had to be made quickly in order to make it through your first few months to get you where you're at today.  No doubt, it takes a special type of person to be the guy behind the wheel.  Instead of guaranteeing you perfection with us, what we can promise you is a smaller, tightly knit team within a $3 billion dollar industry that is truly dedicated to you and your needs.  What we can promise you is a team that cares, communicates and is truly committed to your needs.  We believe in working with our drivers to create solutions and honoring our commitments.
We have routes available all over the United States with consistent home time, great pay and a full line of benefits. Apply now or contact our recruiting staff to answer any of your questions.
Drive CRST: Experience Matters
CRST Dedicated Services is one of the largest asset-based, family-owned transportation companies in the nation. Our Dedicated division offers CDL truck drivers regular home time, great pay and the operational support to get your job done as efficiently as possible.
Based in Cedar Rapids, Iowa, we have regional trucking routes all over the nation for experienced CDL drivers.
Some routes require just three months experience or less. See our Student Opportunities page to find out more about these routes.
We provide stability, great benefits, schedule consistency and competitive pay. The more experience you have, the more you make. Veterans can also turn their military driving experience into a higher pay rate.
Are you ready to make the move from a job to the CRST Dedicated Services lifestyle?
Recent Post
---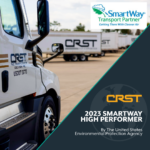 ---
---
---
---