September 29, 2023
Why CRST Dedicated Services Could Be Right For You?
➔ Struggling to manage multiple transportation partners?
➔ Need specialized handling and delivery?
➔ Have tight timelines or time-sensitive shipments?
Every customer is different and comes to the table with unique requirements. But every single client deserves consistent, cost-effective, and high-quality service. CRST's relentless dedication provides stability in a hectic freight environment.
Eliminate the administrative burden of chasing spot market freight. As the freight market continues to churn through the cycle, we provide a consistent capacity of trucks at your disposal.
Need Specialty Trailers or Services?
As your partner for the long- haul, we understand we need to invest in our mutual success. Whether that be acquiring specialty trailing equipment or training dedicated professional drivers for custom handling practices. We are with you every mile of the journey.
Want One, Streamlined Partnership
Managing complex shipments with multiple transportation partners is a struggle. Our engineered solutions experts work with you to design, price, and implement dedicated, optimized fleets that are efficient, practical, safe, and driver-friendly.
Worried about Performance?
Earning (and keeping) your trust is always our goal. That's why we won't log a single mile before our Dedicated Solutions experts develop a measurable performance plan to do the job as efficiently as possible.
Want more Stability in Your Business?
Backed by our unsurpassed speed-to-market capabilities, we can get the job done, no matter the equipment or freight handling requirements. You grow, we grow. It's that simple.
Contact Us
Connect with an expert at sales@CRST.com, and find out why we have a 98% customer retention rate.
Recent Post
---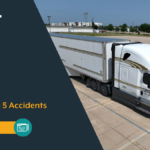 ---
---
---
---