March 17, 2022
Truckers Against Human Trafficking
Human trafficking is one of the unfortunate realities that truck drivers may encounter at some point in their career. There are roughly 24 million victims worldwide, and with human trafficking being reported in all 50 states, it's clear that this is an ongoing issue, and we need to play our part. So, how can truckers, and the trucking industry, combat human trafficking? Here are some suggestions:
Keep your eyes open for any signs of human trafficking
There are many signs that someone might be engaged in human trafficking. These signs can be as simple as people who appear malnourished, anxious, confused, or avoid eye contact. You might see someone who appears to have injuries, who possesses large amounts of cash, seems to adhere to a scripted response when socially interacting, or someone who is constantly in the presence of a boyfriend/girlfriend, etc. You can view a full list of signs to look out for at abolishmovement.org.
Contact the National Human Trafficking Hotline
If you see anything that seems to be a sign of human trafficking, it's crucial to call the National Human Trafficking Hotline at: 1 (888) 373-7888. It's imperative to provide as much information as possible, from suspicious people to truck or car descriptions. Sharing the location where you saw any signs of human trafficking and any specific timelines can be extremely helpful.
Talk with others to spread awareness
Aside from alerting the National Human Trafficking Hotline, you can also report this issue to anyone in the region such as employees at a nearby business, or even another truck that's stopped, all of them might be able to help you as you try to raise awareness about this problem as quickly as possible.
Join Truckers Against Trafficking (TAT)
TAT is a great organization focused on offering guidance, assistance, and support when dealing with human trafficking. More and more trucking companies are working closely with TAT to offer any information, be it from random locations while on the road, truck stops and so on, in an effort to end human trafficking. You can even go through a certified truckers against trafficking training course.
Stand together to stop trafficking
Truckers need to stand together and ensure that human trafficking cases are solved as quickly as possible. Something as simple as asking questions and alerting the authorities when you see any signs of human trafficking can be extremely helpful. The more information you share, the better the results you will receive. One thing is certain, every truck driver can do his part, and in doing so, he can easily save dozens or hundreds of lives. That's why we all need to work together, join TAT and encourage everyone to speak up, in an effort to stop human trafficking as much as possible!
Recent Post
---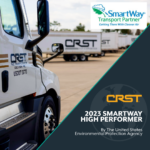 ---
---
---
---