November 25, 2015
CRST Dedicated – Trucker Shortage
Open Road Needs Drivers
Trucking is the lifeblood of American industry, and yet there is a driver shortage across the county. It's estimated nearly 10-billion tons of freight are hauled across U.S. highways each year. So, it's not surprising that ongoing trucker shortages are a concern. In fact, the American Trucking Association predicts the industry will see a trucker shortage of 50,000 drivers by the end of this year.
There's always plenty of speculation as to why this is the case. Everything from hours to pay to time away from home.  But those things could be said about a number of industries.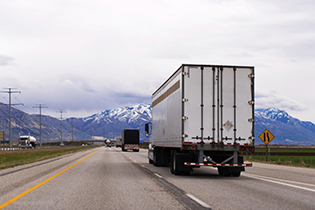 Open Road Lifestyle
Trucking isn't just a job. It's a lifestyle.  It takes the worker out of the office cubicle – chained to a keyboard and doomed to stare at a cloth-covered desk divider for 8-hours a day.
The scenery is definitely better on the road. There's a sense of freedom and independence that no office job can give you. And that's what draws people to trucking. It's not for everybody. But for some, it's a match made in interstate heaven.
Technology Cannot Replace a Truck Driver
Although the trucking industry has a growing number of technology-based features, a human presence will always be needed.
That's why pay options have increased and benefits like insurance and retirement funds have never been better. Home time also plays a bigger role than in the past. And that's a real benefit.
CRST Dedicated Services is on the forefront of many of these improvements. CRST Dedicated Services is part of the international family of CRST transportation companies. And yes, we started with one truck in the 1950s and grew into one of the largest trucking firms in the world. With interactive graphics and priority quizzes, you can see at a glance if CRST Dedicated is a good fit for you.
Questions? Speak to a recruiter – call 866-271-1054.
Recent Post
---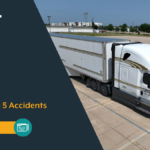 ---
---
---
---