August 02, 2018
CRST Route Driver vs. Customer Driver: What's the Difference?
When you start with a new trucking company, figuring out exactly what to expect from day to day may take a little while. Some things may never actually be "set in stone." For instance, the term dedicated means different things in the trucking industry, depending on the situation.
At CRST we are, first and foremost, "dedicated" to providing world-class service to all of our customers. When our customer's needs change, we make every effort to accommodate their needs.  That is why we can't always guarantee to our drivers that their "dedicated" positions will be 100% consistent.
With that being said, there are two types of dedicated drivers at CRST Dedicated.
1. CRST Dedicated Route Driver
For a dedicated route, the driver picks up a load at a regular location and delivers it to a dedicated customer or location every day. Then the driver picks up a load to haul back, reversing the route. Most dedicated routes offer more consistent home time. The downside being, you may not make as much money dedicated to a single route because you may not always be at capacity. It is important to remember though, if the customer is having a crisis or needs something out of the ordinary, at CRST we expect our drivers to be able to accommodate special requests a majority of the time.
2. CRST Dedicated Customer Driver
Some drivers are dedicated to a certain customer, which means, it's not necessarily the same route every trip. The routes may stay the consistent for a good amount of time but there will also be times the customer needs a driver to take a load from Des Moines to Kansas City but instead of returning immediately, the driver may have to then take a load from Kansas City to Dallas, and maybe even have to take another load from Dallas to Seattle. If the customer needs a driver to take on additional trips, CRST will make every effort to accommodate that request. In this case, instead of being home nightly, being at home weekly may be a better description. Schedules will vary and we do expect customer dedicated drivers to be able to accommodate changes on short notice. On the upside, drivers dedicated to a specific customer often enjoy strong relationships with their customer base which is positive for the driver, the customer and the company as a whole.
Dedicated Benefits
At CRST we make every effort to provide consistency on our dedicated routes, as long as everyone understands that our first dedication is to our customers and their satisfaction. Keep in mind that compared to OTR drivers, there are many benefits in becoming a dedicated driver:
Consistent home time
Consistent miles
More predictable work schedule
Quality trucks and equipment
Strong support system
Excellent Pay
Health Insurance
Dental Insurance
Life Insurance
401k Retirement Plan
Referral Program
CRST Dedicated Services believes it's employees, especially our drivers, are the key to our success. Our lanes, locations and pay terms are among the best in the industry and we offer a comprehensive benefits package. Fueled by Freedom, we plan to keep it that way.
Interested in joining the CRST team? Contact us today or view our current openings.
Recent Post
---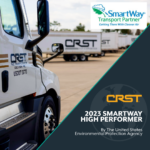 ---
---
---
---