July 22, 2021
Pharma Shippers Continue to Face Brutal Pandemic Demands
The logistics industry as a whole was rocked by a chaotic marketplace in 2020. The coronavirus pandemic sent supply and demand surging and then grinding to a halt—getting stuck in a perpetual yo-yo effect for several months earlier this year.
The market has stabilized in comparison to the spring and early summer months, but the uncertainty that comes along with life during a pandemic remains. This uncertainty—combined with persistent concerns about driver availability, peak season, and the federal Drug & Alcohol Clearinghouse—has underscored the importance of reliable partnerships for industry players across the board.
Everyone has been impacted by the current political, economic, and health climate in the U.S. For the health science industry, these challenges are amplified.
"The simple things are some of the most challenging these days. The lack of facilities for professional drivers to utilize while at shippers or receivers, teams splitting up due to COVID concerns, and overall supply-chain disruptions have made this very challenging," said Luke Chalmers, CRST Director of Health Sciences Business Development. "CRST and our great team members are working alongside our partners and planning for the future of safe, secure, and high-quality health sciences transport."
CRST understands that its health science customers are facing brutal demands and uphill challenges in a turbulent market. The company works hard to bring those essential customers the value they need to move their products safely, securely, and efficiently.
David Zaken, Mylan's Senior Manager of Regional Transportation, knows the risks involved with moving pharma shipments well. Those challenges underscore the importance of choosing reliable partners every step of the way.
"One of the biggest challenges with pharma is keeping shipments within a specified temperature and being able to validate that range. The FDA could ask us to prove that a shipment was kept within the correct temperature range at any time," Zaken said.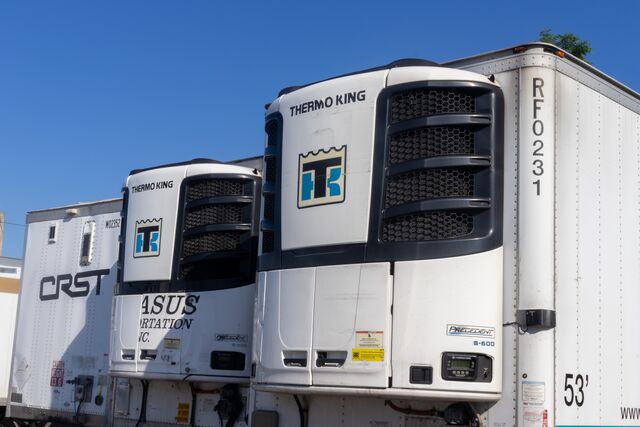 CRST boasts cold-chain capabilities at various temperature intervals—including ambient, standard cold chain, and frozen/deep freeze—to ensure each customer can access exactly what they need.
There is a significant need for capacity in this market segment and CRST is stepping up to provide solutions. The company plans to double its cold-chain fleet size over the next year.
"Although the driver market is as challenging as it has ever been, we feel that CRST is in a position to significantly expand our driving fleet and grab more of the pharma market share," CRST Director of Operations Austin Bildstein said. "With a new driver career pathing program and competitive driver pay package that includes weekly home time, our team is poised for a strong year in 2021."
The company also places a huge emphasis on quality, setting its customers up for success. All CRST equipment is temperature mapped and validated, and the company is ISO9001:2015 certified. The team offers customizable solutions to customers with more specific needs, including multi-temperature trailers, dual reefers, and liftgates.
Security is important no matter what a carrier is hauling, but those concerns are amplified with a pharma shipment.
"Another challenge is being able to rely on a carrier to follow security measures and maintain good communication throughout the process," Zaken said. "If we're throwing millions of dollars of product in your trailer, we need to be able to communicate."
CRST is acutely aware of the security concerns that accompany pharmaceutical and other health science shipments. All CRST shipments are protected via its layered security initiative.
"We're always examining ways to modernize or improve conveyance security with the tractors and trailers in our health science fleet," CRST Quality and Security Manager Mike Bramlage said. "By being involved in a number of security networks and coalitions, we're constantly learning about new trends, partners, and products. You can honestly never have too many layers of security with high-value, high-risk loads."
The company demonstrates its commitment to security through utilizing MagTech Ignition systems, heavy-duty locks, interior door locks, and state-of-the-art tracking capabilities. CRST also provides intensive driver and operational management training, ensuring the people involved in every movement know exactly how to safely execute a shipment.
Pharmaceutical and other health science shippers are weathering the brunt of this year's pandemic-fueled manufacturing and transportation challenges. But with the right partners, 2021 could prove to be a banner year for these essential shippers.
Recent Post
---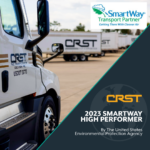 ---
---
---
---