February 12, 2020
How to Write a Winning Truck Driver Resume
You've dusted off your truck driver resume and have started looking for a job on the open road or are considering another trucking opportunity. What are your prospects in the coming year? Very good! The Bureau of Labor Statistics expects the trucking industry to experience up to 21% growth through 2020. With the stage set for job opportunities, how do you maximize your odds of landing a good trucking job?
How to optimize your resume — generally speaking.
Your resume speaks volumes about you — and can make or break your chances of getting hired. There are countless resume templates online that you can use as a starting point for putting together a resume. Here are a few tips:
Keep it simple – employers are busy and don't have time to wade through wordy, cumbersome resumes. Did you know that hiring managers spend only about six seconds per resume? So keep your resume short and to the point, including the summary and experience descriptions.
Use a professional font – a simple, classic font will give the right impression, immediately. Opt for Arial or Times New Roman and keep the font size between 10 and 12 points.
Consider a separate "Achievements" or "Skills" section to call attention to important achievements – also include numbers that measure your success.
Include only the most relevant information – leave out jobs held over 10 years ago or minor degrees or achievements. Put the most recent experience first, and include about four to six bullets of your achievements.
Use active language – words like "achieved," "earned" and "completed."
When using a template, include only those sections or subheadings you need – delete those that don't apply to you. Rule of thumb — less is more.
 What does a trucking resume need to include — specifically?
Now that you know the general guidelines for a great resume, you want to take it to the next level — so it speaks loudly to what trucking recruiters are looking for. Here's what Monster.com, a global employment website, suggests you should include:
Hazmat qualifications and other commercial-license extras
Good safety and driving record
Specialization in a particular type of equipment
Experience in logistics and inventory functions, such as warehousing
Knowledge of federal and state regulations
Background in customer service — delivering to homes, vendors or businesses.
Physical strength
Computer skills
No work experience? No worries!
If you're just graduating from college or high school and haven't held a professional position, here's a tip. Don't include an empty work history section. Replace the experience section with relevant coursework, academic achievements and other experiences like internships or extracurricular projects.
After your resume is complete.
Once your resume is looking and sounding good, put it to work. CRST Dedicated Services is always looking for individuals looking to join our family of drivers. Send us your resume or contact our recruiters at 1-866-325-2778.
Recent Post
---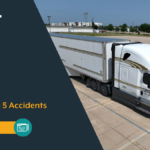 ---
---
---
---