February 25, 2021
Female drivers can, and do, feel safe on the road
Trucking is a viable career path for many women. In fact, according to a recent Wall Street Journal article, the American Trucking Association said the trucking industry saw a 68 percent increase in the number of female drivers from 2010 to 2018.
Trucking comes with all sorts of great opportunities for women. According to a 2019 CNBC article, truck drivers earned a mean salary of $44,500 in 2018. According to the BLS, 90 percent of truckload fleets offer their drivers paid leave and four out of five private carriers offer their drivers a 401(k) plan with an employee contribution match.
Ellen Voie, founder of the non-profit organization Women in Trucking Association, says that a crucial upside of the business is that women tend to be paid fairly for their work.
If you're wondering about how to stay safe both on and off the road, here are some tips for female truckers — many of which also apply to male drivers:
Pay attention to your surroundings
When you're walking to your truck, keep your head up and take in your surroundings. Don't look down or stare at your phone. Keep your keychain handy for self defense and purchase a mini pepper spray to hook to your keychain, if you can.
Lock it up
At night, always lock your doors. Be extra cautious by looping a seat belt through your door handle or purchase a portable alarm that sounds if your doors open in the middle of the night.
Maintain your privacy
Always keep any window curtains in your cab closed. Let someone think another person is sleeping in the back while you're driving. Even place a team driving sticker on your truck for good measure.
Go with your gut
Never underestimate your gut instincts. If you feel you need to get to a safer place, do it. If you feel like you need to run away from someone or call the police, do it.
Surroundings matter
Try to stay near a high-traffic area, like a gas station that gets a lot of foot traffic or is well lit.
Learn basic self defense techniques
If you want to take an extra measure, consider learning some basic self-defense.
If you're interested in enjoying the benefits of a trucking career, contact us to talk to a recruiter or learn more about joining our team.
Recent Post
---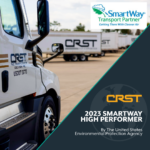 ---
---
---
---