June 22, 2016
Dedicated Drivers Need More Than Dedication
Lots of trucking companies will claim to have the best salaries, best benefits and even the best equipment. But let's face it. Connecting with the right job in the right company is a two way street. It has to be a good fit for both of us. We have to be the right company with the right route. You need to have what it takes for a dedicated route and that's not just the ability to drive a truck.
CRST Dedicated Services offers some major pluses that other companies don't or can't offer-things like guaranteed home time with your family and the opportunity to build relationships at the other end of the route and real livable wages.
Dedicated drivers need to be ready to be a true professional: someone that not only looks the part, but delivers on it as well.  A true professional dedicated driver will not show up late nor in inappropriate clothing and ripped up jeans. You know the type and have seen them in virtually every truck stop out there.  That is the driver that is probably not the right fir for a real dedicated position. We don't require a tux; but we do expect professional drivers, with strong work ethic, prompt and on time service and clean and professional appearance. If that is YOU, then YOU are who we are looking for.
Why bother with all of the above? Easy actually, because as a CRST Dedicated driver, we need you to represent not only yourself, but our company to the customers as well, that simple. That means being able to communicate and build professional relationships with our customers. You need to be able to carry on a conversation and really get to know them as well as you do your driver manager.
Are you the type of person who tends to show up for things a little early? Dedicated drivers need to be punctual.  Retailers and other businesses want and need their deliveries to be on time-no exceptions.
Requirements for Dedicated Drivers
If you can answer all of these questions with a yes, you might have what it takes for dedicated driving.
Are you tired of taking showers in truck stops?
Are you ready to be a professional and get treated as one?
Would you like consistent paychecks?
Does getting to know the people on your route sound good?
Most importantly, are you tired of missing your kids' birthday parties and soccer games?
If you answered yes to all of the above, we'd love for you to talk with our CRST Dedicated recruiters. Call our recruiting hotline today: 866-325-2778.
Recent Post
---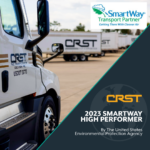 ---
---
---
---