September 19, 2017
CRST Expedited Inc. Recognizes Million Mile, Accident-Free Drivers for Safety Excellence
FOR IMMEDIATE RELEASE
Contact:
CRST Media Relations Team
(800) 736-2778
mediarequests@crst.com
CRST Expedited Inc. Recognizes Million Mile, Accident-Free Drivers for Safety Excellence
Recognized for Outstanding Safety Records, 18 of the 24 Drivers Started Their Careers as a Student Driver, Earning Their CDL through CRST's Driver Training Program
CEDAR RAPIDS, Iowa – CRST Expedited Inc., the largest operating company of CRST International Inc., recently recognized an additional 24 drivers for completing at least one million accident-free miles.
"There are more than 3.5 million professional truck drivers logging nearly 725 billion miles in the U.S. each year," said Cameron Holzer, president of CRST Expedited. "Our drivers are sharing the road with millions of drivers each day. It is important that they are committed to safety, above everything else. Driving one million miles without an accident is a significant accomplishment and I am proud to recognize these 24 women and men for their safety excellence."
SAFETY FIRST
Dedication to safety excellence starts day one at CRST. Of the 24 drivers recognized, 18 started their careers as a student driver, earning their CDL through CRST's Driver Training Program. Last year, CRST Expedited assisted 3,740 new drivers in joining the transportation industry. CRST has become one of the largest driver training organizations in the truck transportation industry.
"CRST offers best-in-class safety training to its drivers through a company sponsored training program," Holzer added. "Whether it is in the classroom or over the road, our trainers are constantly enforcing our safety-first policies and procedures with our student drivers."
Additionally, 14 of the accident-free million-milers are or have been Lead Drivers, the peer trainers for new CDL holders at CRST, teaching the next generation of drivers their high standard of safe driving. "My main thing is safety," said one-million-mile-earner, Eddie Reid. "I explain to my students that you don't have anything to prove to me, you have to prove it to yourself. We're not perfect and we will make mistakes, but it is about respect."
Ed Bailey, recognized for driving two million miles accident-free, has trained over 500 students, including his son, Ed Junior, who is also currently a driver at CRST Expedited. When discussing his experience as a trainer, Bailey shared, "when I see the former students that I trained who have been here five or maybe 10 years, and I hear they have had no accidents, it makes me proud."
CRST FAMILY
For many, driving for CRST Expedited is a family affair. CRST has the largest number of team truck drivers in the industry and often family members drive together as a team. Two women drivers recognized for million-mile safety records include Lana Proveda and Veronica Lee.
After becoming a breast cancer survivor, Veronica decided to join her husband Donnel on the road, in order to spend more time together. They have now both achieved one million miles of safe driving with CRST.
Lana Proveda, who co-drives with her husband, Claude, shares how they got started with CRST. "We were traveling to my neice's wedding and saw the trucks going by, and we thought, what a great job – we would get to be together and we would get to travel," said Proveda. "I started doing some research and decided I wanted to drive for a company that is family owned. I'm very family-oriented myself, and CRST is the one I chose."
Another team truck-driving couple from California, Patricia Kirk and Ted Bennick, were both recognized for achieving one million miles accident-free. These teams have all been driving for CRST for more than 10 years.
VETERAN DRIVERS
"The trucking industry has a high turnover rate for drivers," said Holzer. "We continue to work diligently on The Gold Rules, a culture-changing initiative focused on improving the driver experience and creating a workplace that turns our drivers into career CRST drivers. We also assist drivers who wish to build their own small business out of their career with CRST, assisting them in leasing or owning their own truck as an independent contractor."
Eight of the 24 million-miler drivers are career veterans with more than 20 years experience behind the wheel at CRST and five currently lease or own their truck. Gilbert Weekly has more than 30 years experience with CRST and has achieved an outstanding safety milestone of driving 4 million miles accident-free.
OUR DRIVERS DRIVE OUR SUCCESS
"Drivers like Gilbert Weekly are the driving force behind CRST's growth and success," said Holzer. "Senior leadership enjoyed the opportunity to meet with these million-milers at our headquarters, celebrate their success and really listen to their viewpoints on how, together, we can continue to make CRST Expedited a destination transportation company for drivers and customers."
COMPLETE LIST OF MILLION MILE ACCIDENT-FREE DRIVERS
David Aagard, joined CRST in 2005, 1 million miles
Jesus Acevedo, joined CRST in 2003, 1 million miles
David Gomez, joined CRST in 2007, 1 million miles
Ted Bennick, joined CRST in 2005, 1 million miles
Brian Hoffer, joined CRST in 2005, 1 million miles
Duane Wagner, joined CRST in 1993, 1 million miles
Veronica Lee, joined CRST in 2007, 1 million miles
Moises Locquiao, joined CRST in 2007, 1 million miles
David McGill, joined CRST in 2002, 1 million miles
George Johnson, joined CRST in 2007, 1 million miles
Patricia Kirk, joined CRST in 2005, 1 million miles
Jerry Lewis, joined CRST in 2003, 1 million miles
Jay Mengler, joined CRST in 1991, 1 million miles
Jack Miller, joined CRST in 1999, 1 million miles
Homer Myers, joined CRST in 2007, 1 million miles
Lana Poveda, joined CRST in 2003, 1 million miles
Eddie Reid, joined CRST in 2006, 1 million miles
Jan Wesby, joined CRST in 2005, 1 million miles
Ed Bailey, joined CRST in 1997, 2 million miles
Tommy Caldwell, joined CRST in 1995, 2 million miles
Tod Gerst, joined CRST in 1993, 2 million miles
Joseph Clingingsmith, joined CRST in 1996, 2 million miles
Martin Schafer, joined CRST in 1995, 2 million miles
Gilbert Weekly, joined CRST in 1986, 4 million miles
AWARDS BANQUET
CRST International President and CEO Dave Rusch and CRST International COO and Group President Hugh Ekberg provided the million mile honorees with a tour of CRST's headquarters in Cedar Rapids before a cocktail hour and awards banquet at the DoubleTree Hotel, Aug. 18.
CRST Honorees who attended the awards banquet with senior leadership are as follows:
Dave McGill, Marty Schafer, David Aagard, Tommy Caldwell, Dave Rusch, Hugh Ekberg, Tod Gerst, Eddie Reid, Duane Wagner, Homer Myers, David Gomez, Ed Bailey, Veronica Lee, Jan Wesby, Lana Poveda, Jay Mengler, Brian Hoffer, Moises Locquiao.
# # #
About CRST International Inc.
Cedar Rapids, Iowa–based CRST International Inc. is one of the largest and most diversified transportation companies in the United States, with projected 2017 annual revenues in excess of $1.4 billion. Through its eight operating companies, CRST provides a broad array of transportation solutions, including expedited van, flatbed, dedicated services, brokerage, transportation management, high-value product white glove moving services and drayage and warehouse services.
CRST's operating companies are made up of CRST Expedited, Inc., CRST Malone, Inc., CRST Dedicated Services, Inc., CRST Logistics, Inc., CRST Specialized Transportation, Inc., BESL Transfer Company, Pegasus Transportation and Gardner Trucking, Inc. It employs more than 8,000 company drivers, independent contractors and office personnel across the nation. For more information, visit http://www.crst.com or call (800) 736-CRST (2778).
Recent Post
---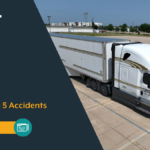 ---
---
---
---