January 25, 2016
CRST Named as Top 10 Company for Leadership Development
FOR IMMEDIATE RELEASE
CRST International, Inc. Named as Top 10 Company
for Leadership Development
Chief Executive Magazine selection based on program designed to nurture and promote current employees to leadership positions
CEDAR RAPIDS, Iowa (Jan. 25, 2016) – For the first time CRST, a privately-held transportation company, has been herald as a Top 10 Best Private Company for Leaders according to Chief Executive Magazine. Recently, the magazine announced its top 10 list for public and private companies who exemplify nurturing leaders at various management levels. Rankings are affected by a company's reputation among its peers, the percent of senior management recruited from internal talent, having a formal leadership process in place and the commitment level of the CEO.
"Every successful company must have a succession plan for future leadership, and our leadership program will ensure that CRST's management stays strong for decades to come," said Dave Rusch, CRST International President and CEO.
CRST International, Inc. began implementing a leadership program nearly five years ago and has seen tremendous success. The program is designed to challenge each participant individually to put his or her best skills to work. This program is offered to office employees and identifies professional goals, assesses skills and directs participants on a path to improvement and upward mobility within the company.
"This has lessened the burden on hiring outside the company, even outside the state, for management-level positions and higher," said Brooke Willey, V.P. Human Resources and leader of the program for CRST. "Prior to the program CRST promoted from within only about 25 percent of its employees. Now that number is closer to 70 percent."
For more information about the achievement, visit http://chiefexecutive.net/2016-best-companies-for-leaders/.
#    #    #
CRST International, Inc.
Cedar Rapids, Iowa–based CRST International, Inc. is one of the largest privately-held and most diversified transportation companies in the United States. Through its seven operating companies, CRST provides a broad array of transportation solutions, including expedited van, flatbed, dedicated services, brokerage, transportation management and high value product white glove moving services. CRST's operating companies are made up of CRST Expedited, Inc., CRST Malone, Inc., CRST Dedicated Services, Inc., CRST Logistics, Inc., CRST Specialized Transportation, BESL Transportation and Pegasus Transportation.  For more information, visit www.crst.com or call (800) 736-CRST (2778).
Recent Post
---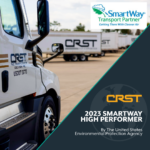 ---
---
---
---