January 05, 2021
CRST Making COVID-19 History
Kelly Hermann is one of a few drivers making not just CRST The Transportation Solution, Inc. history, but COVID-19 history. "This is something I have been so excited to be a part of. I am proud to do my part and make a difference. It was a very special moment, and we were greeted like we were in a parade," Hermann said. Kelly has been driving for CRST 19 years with six years on the Pharma team.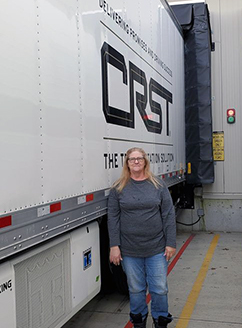 Pictured is Kelly, who has driven 19 years for CRST.
As of December 31, 2020, CRST was proud to successfully deliver 30 vaccine loads (each load has 350,000 vaccine doses), resulting in 10.5 million doses around the United States. These were delivered to various locations around the country. Every week we will be looking at delivering 10-15 million doses.
"We are thankful to our customers that produce and distribute the vaccines and we are very proud to be helping the country slow and stop the impact of COVID-19. We are even more proud of the great and hardworking men and women doing the quality work to make it happen."

Hugh Ekberg, CRST President and CEO.
Our Health Sciences team have been prepared to handle transportation just like this since 1994. We have partners do site audits before transportation, and we accommodate any special requests that may need to be done. In this transportation instance, we have our trucks at -25°C and are FDA compliant. "We all feel a sense of pride being part of team CRST," said Chad Brueck, President of Expedited Solutions, "this speaks volumes to the professionalism and quality of our customers."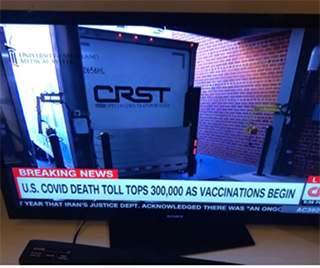 One of the many news stations to cover CRST trucks driving away with one of the first loads of the vaccine.
CRST's utilization of mapped and validated temperature-controlled trailers, a multi-layered approach to security, and trained professional team drivers bring a level of comfort to the key players inside of a pharmaceutical distribution network. While planning to haul the vaccine CRST had done test runs with dry ice and gel packs to reduce risks for our current hauls. Chad Humphrey, President of Dedicated Solutions East, said "security for these trucks is of the utmost importance and we have coordinated with the government for driving escorts, and we also have special remote and truck security and temperature technology, specific tracking mechanisms and additional networking with partners in place behind the scenes."
Our pharma drivers have worked extremely hard including going through additional trainings to become Pharma Certified drivers. CRST is extremely grateful for all our drivers.
For more information on how you can join our team and make an impact visit: www.crst.com/driving-careers/
For more information about CRST's transportation services request a quote on www.crst.com 
Recent Post
---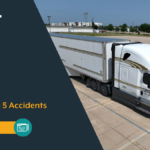 ---
---
---
---