September 12, 2016
CRST International Inc. Acquires Gardner Trucking Inc.
FOR IMMEDIATE RELEASE
Contact:
CRST Media Relations Team
(800) 736-2778
mediarequests@crst.com
CEDAR RAPIDS, Iowa, (Sept 12, 2016) – CRST International, Inc., one of the largest privately held transportation companies in the United States, today announced the acquisition of privately held Gardner Trucking, Inc., headquartered in Ontario, Calif.
Founded in 1989, Gardner is considered the largest truckload carrier based in California and a leading provider of specialized regional truckload services, logistics, drayage and warehouse services for bulk and commodity end to end markets. Gardner's customers are predominately in the paper and packaging, food & beverage, wood products and metal & plastic container industries. Based in southern California, the company services the western United States, with facilities in California, Oregon, Washington, Arizona and Texas.
Dave Rusch, president and CEO of CRST International said, "CRST International is comprised of seven specialized transportation companies. We are always in search of adding companies to our portfolio that offer services which allow us to expand our capabilities for our customers. The acquisition of Gardner Trucking further complements CRST's service offerings through Gardner's expertise in short-haul, local markets, as well as drayage and warehousing. We are thrilled to be working with the Lanting family on this acquisition and look forward to growing Gardner's operations in its markets."
Tom Lanting, previous owner and president of Gardner Trucking, will continue in his current role as president. Lanting stated, "The Gardner team looks forward to joining the growing CRST family of companies. With the Gardner brand and its specialized service offerings, we look forward to offering our customers a wider range of services in more locations."
"Gardner will allow CRST to enter the warehousing, drayage and regional van transportation segments through Gardner's expanded customer base," said Rusch. "For CRST and Gardner, it means improved fleet utilization and increased operating efficiencies. We look forward to working with the Gardner employees and customers."
CRST International currently employs more than 8,000 company drivers, independent contractors and office personnel across the United States. Gardner will add roughly $400 million in additional revenues to CRST, with over 2,400 drivers and 500 non-driver personnel. The Gardner acquisition is the single largest acquisition in CRST's history. Adding the Gardner service portfolio to CRST greatly accelerates CRST's goal of reaching $2 billion in annualized revenues by 2018.
With this acquisition, CRST continues its aggressive growth strategy. In the past several years, CRST has acquired Specialized Transportation Inc., Allied Special Products (the specialized division of North American Van Lines), BESL Transfer Company, and most recently, Pegasus Transportation.
#    #    #
About CRST International Inc.
Cedar Rapids, Iowa–based CRST International Inc. is one of the largest privately held transportation companies in the United States. Through its seven operating companies, CRST provides a broad array of transportation solutions, including expedited van, flatbed, dedicated services, brokerage, transportation management, high-value product white-glove moving services, and expedited temperature controlled team services. CRST's operating companies are made up of CRST Expedited Inc., CRST Malone Inc., CRST Dedicated Services Inc., CRST Logistics Inc., Specialized Transportation (STI), BESL Transfer Company and Pegasus Transportation.  For more information, visit www.crst.com or call (800) 736-CRST (2778).
Recent Post
---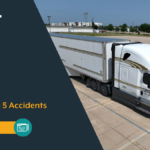 ---
---
---
---