SEARCH RESULTS FOR:
September 19, 2023
The United States Environmental Protection Agency (EPA) named CRST The Transportation Solution, Inc. as a 2023 SmartWay High Performer in freight transportation operations.  
Read More >>
September 19, 2023
Each year, we celebrate the colorful cultures, rich histories and diversity of the American Latino community during Hispanic Heritage Month, observed annually from September 15 to October 15. This year's theme is "Prosperity, Power, and Progress," recognizing the significant achievements of the Hispanic community in the economic and political industries. Why are these dates for Hispanic […]
Read More >>
September 12, 2023
It's time to recognize our nation's truck drivers' hard work and dependability. The American Trucking Association (ATA) launched National Truck Driver Appreciation Week "to recognize and honor the vital contributions of dependable truck drivers to our daily lives and the economy."
Read More >>
August 29, 2023
Did you know that Labor Day celebrates the women and men who campaigned for workers' rights in the 19th-century labor movement?
We appreciate their hard-fought wins, which remain in effect, including the 40-hour work week, safe work conditions, paid time off and sick leave.
Read More >>
August 22, 2023
CRST The Transportation Solution was announced as the winner of two, 2023 Quest for Quality awards for transportation service providers by Logistics Management Magazine. CRST won in both the Industrial & Heavy-Haul as well as the Van Expedited – Dry Freight categories.
Read More >>
August 22, 2023
Cargo theft isn't going away any time soon. While we last reported in April 2023 that cargo theft saw an estimated 20% jump in 2022 alone, that number continues to grow.
Read More >>
August 15, 2023
You're considering attending college, but the open road is calling you. Perhaps you'll get your CDL (Commercial Driving License), hit the road, and enjoy the truck driving life.
Read More >>
August 08, 2023
Inspections, inspections and more inspections. June through August is inspection season, punctuated by Operation Driver Week last July, initiated by the Commercial Vehicle Safety Alliance (CVSA).
Read More >>
August 01, 2023
August 7 is Purple Heart Day, which honors the brave men and women wounded on the battlefield or paid the ultimate sacrifice with their lives.
Read More >>
August 01, 2023
It's that time again! CVSA Brake Safety Week will take place Aug 20-26.  
 
The focus of this year's Brake Safety Week is on the condition of the brake lining and pads. Vehicles found to have brake-related out-of-service violations will be placed out of service and removed from our roadways until those violations are corrected. 
Read More >>
Recent Post
---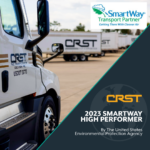 ---
---
---
---