July 12, 2021
Along For the Ride Podcast #1 – Chief Operating Officer Mike Gannon
CRST The Transportation Solution Inc. is proud to promote a new podcast: Along For The Ride. The bi-weekly show introduces listeners to CRST management, support staff, and driving partners for an inside look at trucking and logistics.
CRST Driver Mentor Coordinator, Brian Eichenberger, is the man behind the mic. The part-time radio DJ brings his classic radio voice and natural curiosity to the project. "When you sit down with someone you want to hear their story. That's what this podcast is all about," says Brian.
Join Brian on the first episode of Along for the Ride and learn more about the changes during Chief Operating Officer Mike Gannon's 37-year career at CRST.
https://www.spreaker.com/show/4995064/episodes/feed
Recent Post
---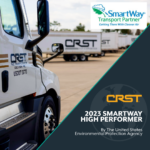 ---
---
---
---