January 09, 2014
CRST International Inc. Acquires BESL Transfer Co.
FOR IMMEDIATE RELEASE
CRST International Inc. Acquires BESL Transfer Co.
CEDAR RAPIDS, Iowa (December 31, 2013) – CRST International Inc., one of the largest transportation companies in the U.S., today announced the acquisition of privately held BESL Transfer Co., based in Cincinnati, Ohio.
The acquisition complements CRST Malone, which CRST International purchased in 1984. CRST Malone is one of the nation's largest providers of long haul, flatbed services.  BESL is a leading provider of short haul, flatbed services.  Both companies serve customers in the construction trade, steel and aluminum markets. CRST funded the purchase through existing cash reserves, allowing the company to remain debt-free.
Dave Rusch, President and CEO of CRST International, said, "CRST International is comprised of six specialized, niche transportation companies.  We are always in search of companies to add to our portfolio that offer services that allow us to expand our capabilities with our customers. The acquisition of BESL Transfer Co. further complements our flatbed transportation services by offering premiere, short haul dedicated services. We are thrilled to be working with the Dehan family on this acquisition and look forward to expanding the service offerings to both BESL and CRST customers going forward."
"The acquisition of BESL allows CRST to expand its flatbed operations nationwide footprint through its short haul, regional services and expanded agent base," said CRST Group President John Gallardo. "For CRST and BESL it means improved fleet utilization and increased operating efficiencies. We look forward to working with the BESL employees, independent contractors, and the agent family."
CRST International is one of the largest specialized trucking companies in the United States, with revenues in 2013 projected to exceed $1.3 Billion. It currently employs more than 4,400 company drivers and office personnel, and an additional 2,500 independent contractors across the United States. With this acquisition, CRST continues its aggressive growth strategy. In the past two years, CRST has acquired Specialized Transportation Inc. and Allied Special Products (the specialized division of North American Van Lines), as well as launched a Temperature Controlled Team Service offering.
#    #    #
CRST International, Inc.
Cedar Rapids, Iowa–based CRST International Inc. is one of the largest privately-held transportation companies in the United States. Through its six operating companies, CRST provides a broad array of transportation solutions, including expedited van, flatbed, dedicated services, brokerage, transportation management, high value product white glove moving services and expedited temperature controlled team services. CRST's operating companies are made up of CRST Expedited Inc., CRST Malone Inc., CRST Dedicated Services Inc., CRST Logistics Inc., Specialized Transportation Inc. (STI) and Temperature Controlled Team Service (TCTS). For more information, visit www.crst.comor call (800) 736-CRST (2778).
Recent Post
---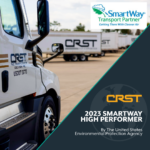 ---
---
---
---